Dhadkan Humari Tumse Jo Kahe,
Saanso Ko Bhi Uski Khabar Na Lage,
Bahut Khubsoorat Hai Yeh Dosti Ka Rishta Humara,
Dua Hai Isse Kisi Ki Nazar Na Lage…!!
Aapki Dosti Mein Zindagi Kat Jaye,
Aapse Batein Karte Waqt Guzar Jaye,
Bas Ek Dua Hai Khuda Se ki,
Aapki Bahon Mein Meri Mout Aa Jaye..!!
---
Kheench Kar Utaar Dete Hain Umar Ki Chaadar,
Ye Kambakht Dost Kabhi Boodha Nahi Hone Dete
---
Kaun Chahat Hai Apne Dosto Se Doori,
Paapi Pet Ko Paalna Hai Badi Majboori.
Maine Bahut Kuch Paya Is Jahaan Mein …
Per Jisme Mere Dost Shamil Nahi Hote,
Vo Her Khushi Lagti Hai Adhoori.
---
Khoobsurat Sa Ek Lamha, Kahaani Ban Gya,
Jaane Kaise Vo Meri Zindagi Ka Hissa Ban Gya,
Ek Dost Aisa Aaya Meri Zindagi Mein,
Jis Se Kabhi Na Tootne Wala Rishta Ban Gya …
---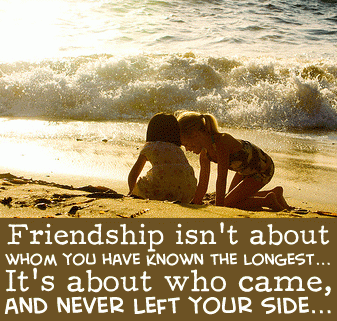 ---
Zindagi Dukhon Se Bhari Hai,
Halaat Ko Merham Banaana Seekh Lo,
Jana To Hai Sabko Ik Din Jahaan Se,
Filhaal Dosto Ke Sath Zindagi Jeena Seekh Lo …
---
Baaton Ke Sahaare Kabhi Duniya Nahi Chalti
Bina Driver Ke Kabhi Gaadi Nahi Chalti
Dosti Hoti Hai Jeene Ke Liye Bohat Khas,
Kyon Ki Doston Ke Bina Zindagi Nahi Chalti …
---
Dost Se Dosti Nibhaate Chaley Gaye
Zindagi Se Saath Nibhaate Chaley Gaye
Jab Lagi Thokrein Beshumaar Zindagi Mein
Mere Woh Dost Hi The Jo Gale Lagaate Chale Gaye …
---
Hontho Per Ulfatt K Fasaaney Nahi Aate,
Jo Beet Gaye Fir Voh Zamaane Nahi Aate,
Dost Hi Bastein Hain Dosto Ke Dilo Mein,
Koi Farishtey Yaahan Saath Nibhaane Nahi Aate.
---
Duniadari Ki Baaton Mein Hum Thode Kacche Hain
Par Dosti Ke Maamle Mein Sacche Hain,
---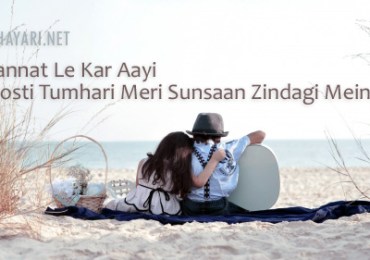 ---
Humari Dosti Is Baat Pr Kaayam Hai,
Ki Humare Dost Jahaan Mein Sabse Acche Hain.
---
Kabhi Khud Ko Mere Pyar Mein Bhula Kar Dekh
Dushmani Achi Nahi Mujhey Dost Bana Kar Dekh
---
Khamosh raat ke pehlume sitare na hote,
Inn rukhi aankhome rangin nazare na hote,
YAKIN maniye hum bhi na karte parwah,
Agar aap dost itne pyare shayari na ligate. ..
---
Dost Hote Nahi Bhul Jane ke liye
Zindagi Milti Hai dost Banane Ke liye
Humse Dosti Rakhyega To Itni Khushi Denge
Ke Waqt Hee Nahi Milega Aansu Bahane Ke liye…
---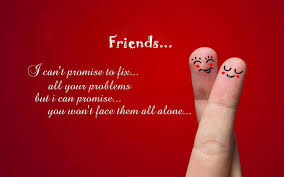 ---
Hum se puchho dostii karne kaa silaa,
dushmano kaa bhii dil hamne diya hilaa,
par jise humne dost se bhi badhkar maana,
Unse is zindagi me hame kya milaa…?
---
Dost dosti ke waste ,
humari khusi ke waste,
dosti ka haath bada do tum,
---
Ye riste hum banayenge.
aapni saans tak nibhayenge.
kuch galti ho to maaf kerna
jo chahey wo saza do tum,
dosti ka haath bada do tum
---
Dard hai to ashq sameto,
khusi mile to seene se laga lo tum ,
aapna dost bana lo tum
dosti ka haath bada do tum…
---
Waqt thoda hai paas mere,
par bahut kuch karna baki hai,
Wo jakhm jo apno ne diye
use abhi bharna baaki hai,
Teri dosti ki aadat si pad gayi hai mujhe,
Abi kuch pal tere saath chalna baki hai,
Shamshan me jalta chod kar mat jana,
varna ruh kahegi ki ruk ja . . .
.
.
Abhi tere Yaar ka Dil jalna baaki hai . . . !
---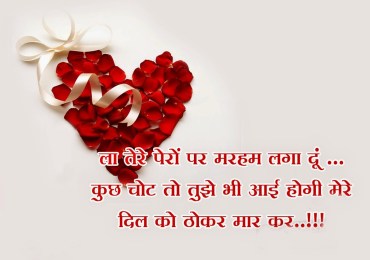 ---
Hamaare To Daaman Mein Kaanto Ke Siva Kuch Nahin.
Aap To Phoolon Ke Kharid-daar Nazar Aate Hain.
Jahan Mein Kitne Dost Mile Hume Par
Sabse Ache Aap Nazar Aate Hain..
Happy Friendship Day
---
Teri Palko Pe Khwab Rakh Gaya Koi
Teri Saso Pe Naam Likh Gaya Koi
Chalo Vada Raha Tumse
Bhool Jana Hame Agar Humse Acha Dost Tumhe Mil Gaya Koi..
Happy Friendship Day
---
Sending a million smiles, take 1 for now, and keep the
remaining under ur pillow, pickout 1 every morning,because i want to see u smiling always.
---
In the cookie of life, friends r the chocolate chips that make life sweet,
surprising and yummy. Thanks for being one of the yummy choc chip of my life.
---
Friendship founded on business is
always better than business founded on friendship!
---
A friend is like a book that has to be read to appreciate its beauty.
You're one of the finest books ever written. How I wish you could be reprinted!
---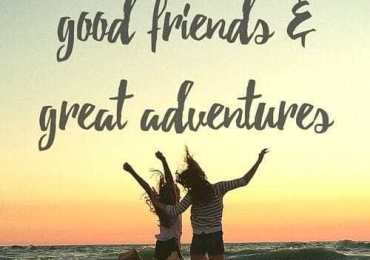 ---
"Value of relation" is not that how much you feel happy with some one
. . But it is that how much some one feels ALONE without you!
---
When I look at you, all I can see through your eyes is
purity and love and that undoubtedly makes you the truest friend I know
---
In friendship all the pains are beautifull moments if
u have good friend, just like clouds,it melts when cool air touches.
---
There is no such thing as coincidence! People met for a specia
l reason. But whatever it is, I'm so glad I have you in my life! Clueless?
Oh come on! Let's just say that we are meant to befriend.
---
Knowing a person is like music, what attracts us to
them is their melody, and as we get to know who they are, we learn their lyrics.
---
My Friendship means a little heart that never hates, a cute smile that
never fades, a smooth touch that never shakes & a strong relationship
that never breaks.
---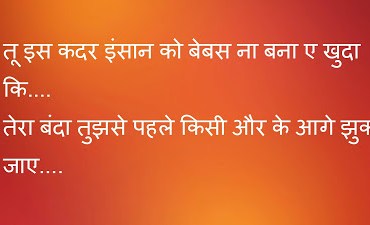 ---
Thank you for touching my life in ways you may never know.
my riches do not lie in material wealth but in having friends
like you – a precious gift from god!
---
Keeping a friend is as difficult as losing one.
U sacrifice a lot to Keep Them.
I may not have sacrificed enough 4 u?
But in my heart i swear i m Keeping u.
---
A PersOn Living IN AnOther PersOn's Heart Is Called lOve-
BUT A PersOn Living AS AnOther PersOn's Heart Is Called Friendship
---
Andhere ne Kabhi Roshni Nahi Dekhi
Maut ne kabhi Zindagi nahi dekhi
Jo Kehte hai Mit Jati hai Duryo se dosti
Unhone Shayad Humari Dosti nahi dekhi
---
Doston ki kami ko pehchante hai hum
Duniya ke gamo ko bhi jante hai hum.
Aap jaise doston ka sahara hai
Tabhi to aaj bhi haskar jina jante hai h
---
Friendship Shayari in Hindi
Khud ko khud ki khabar na lage,
Koi accha bhi is kadar na lage
Aap ko dekha hai bas uss nazar se,
Jis nazar se aap ko nazar na lage….
Milna Bicharna Sb Qismat Ka Khel Hai,
Kahin Nafrat Kahin Dilon Ka Mail Hai,
Bik Jata He Hr Rishta Duniya Me,
Sirf Dost Hi Yahan "NOT for SALE" Hai…
Dosti dil hai dimaag nahin.
Dosti soch hai, awaaz nahin.
Koi aankhon se nahin dekh sakta Dosti ke jazbe ko… Kyonki
Dosti ehsaas hai, andaaz nahin….
Fiza mein mehekthi shaam ho tum,
Pyar mein jhalaktha jaam ho tum,
Tumhe dil mein chupayee phirte hain
Aai dost meri zindagi ka dusra naam ho tum.
Mera bus chale to teri yaden kharid loon
Apne jeene k waste teri baten kharid loon
Kar saken jo har waqt deedar tera
Sub kuch luta kr wo ankhen kharid loon.
muhabbat mith nahi sakti nakar kushish methat ney ko..
mere dil key tamana hey tojey apna bana ney ko….
mujey is ka gham nahi key badal giya zamana…..
mera jan yey jis ney lika hey kahi tum badal na jana…
hum to app ki yaadoo mey rehtey hey….
kiya karo key app hamary parwahi nahi karti..
Yeh hamari kismat hai ki aap hame dhost kahete hai
dur hokar bhi yaad karte hai
waqut aane pur hum bhi dikha denge
ke dosti ka hakk kaise ada karte hai
Jindagi kisi ki amanat nahi hoti,
Amanat main kabhi kayamat nahi hoti,
Dil ko sambhal kar rakhna,
Meri dosti ki kaid main jamanat nahi hoti.
Kinaro pe sagar ke khazane nahi aate,
Fir jeevan mein dost purane nahi aate,
Jee lo in palo ko hass ke janab,
Fir laut ke dosti ke zamane nahi aate.
`
Duri ho to ehsaas hota hai,
Dost k bina jiwan kitna udaas hota hai,
Umar ho apki sitaro jitni lambi,
Aisa dost kahan har kisik paas hota hai.
`
Har karz dosti ka ada kaun karega
Jab hum na rahe to dosti kon karga
a khuda mere dosto ko salmat rakhna
warna meri shaadi me dance kaun karega?
`
Teri pyari si umeed kaise tod jaaun
tu khwab dekhe aur main nazar na aaun
kuch to baat hai dosti me apni
kya tere kadam nahi kahte ek baar mil aaun ?
---
Friendship Shayari in English or Poetry
I wasn't looking for it, but some how it came, and found me.
Before I had a chance to react, it wrapped it's warmth around me.
Like a thief in the night, it has come and gone.
I have nothing, but that vision to reflect upon.
Until chance comes again, I'll let my thoughts dance upon the wind.
All day long, in my mind, I walk love's lonely street.
Like a tired man that longs to sit, but just can't find a seat.
Then, there it was again, up ahead, to light my way.
Only to vanish once more, just like all my yesterdays.
Until chance comes again, I'll let my thoughts dance upon the wind.
I don't know where I'm going, and where I've been isn't much to speak of.
I just know my heart is always showing, leading me to some far off love.
Just when I give up the fight.
Here it comes to make the bad things good, and the wrong things right.
Only to leave me lost and lonely again.
Drifting away as my thoughts dance upon the wind.
It has a name, I think they call it friend.