Celebrate International Women's Day with these empowering Happy Women's Day quotes. International Women's Day or IWD is remembered all around the world every March 8. It's also celebrated on August 9th each year in South Africa under the name National Women's Day as a public holiday.
---
International Women's Day Quotes
1 Mary Kom
Mary Kom from India was the first female boxer to win a medal in six boxing championships. To get there, she overcame many obstacles, and is inspiring others to take up the sport.
Boxing is much like life, it's a continuous fight, she says. "There will be obstacles, but you have to overcome them.
A mother of three, Kom also said: Motherhood only adds to your strength and inner peace … a mother of three can conquer the world
2. Miriam Makeba
The first black African woman to receive a Grammy Award was also a vocal civil rights activist. The apartheid state in South Africa had revoked Miriam Makeba's citizenship and banned her music.
She was allowed to return to South Africa after Nelson Mandela became president.
In her biography she said: "I kept my culture. I kept the music of my roots. Through my music I became this voice and image of Africa and the people without even realising
3. Angelique Kidjo
From Benin in Africa, singer and activist Angelique Kidjo spoke out against harmful traditions, such as those that prevent girls from going to school.
In an interview with Al Jazeera, she explained how her father "stood against tradition that could have harmed us in any way, physically or our brain. Because he always said the tradition that our ancestors set has to move according to the time that we live in
4. Bessie Coleman
In 1921, 21-year-old Bessie Coleman became the first African American female licensed pilot.
Coleman was rejected from American aviation schools because of the colour of her skin and her gender. But that did not stop her from attending an international aviation school in France and ultimately obtaining her license.
I knew we had no aviators, neither men nor women, and I knew the race needed to be represented along this most important line, so I thought it my duty to risk my life to learn aviation and to encourage flying among men and women of our race, who are so far behind the white race in this modern study, Coleman famously said.
5. Ida B Wells
Ida Bell Wells-Barnett was an African American journalist, women's rights activist and internationally renowned anti-lynching crusader.
Her life was threatened when she cast doubts on claims about an epidemic of black men raping white women, while also exposing the reality of sexual violence perpetrated against black women by white men.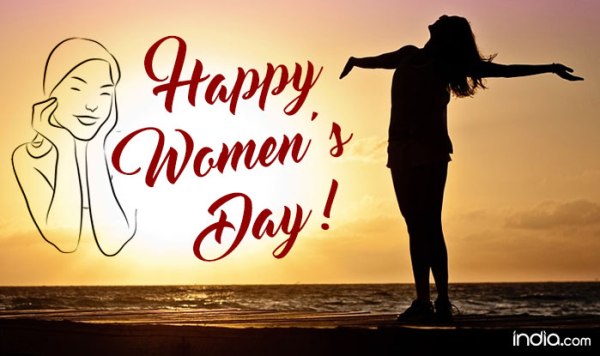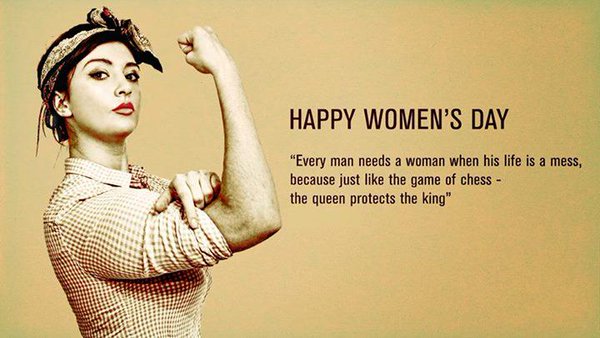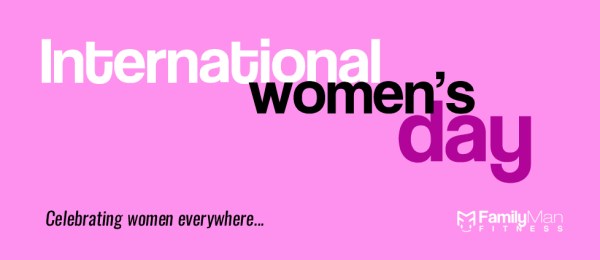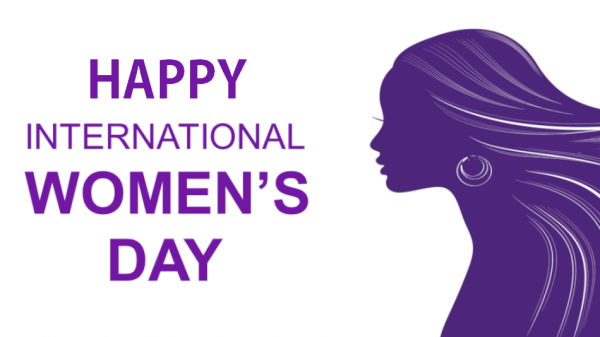 ---
Happy International Women's Day Quotes
You are the fountain of life. You are a resilient river that travels long distance, carrying everything on her shoulders but finally reaching her destination.
When the world was created, you were also created to beautify it. You have done your work perfectly for all the world is smiling for you today.
Today, remember that all life spring from you. Look at the world and smile that without you, life would have been impossible. Enjoy your day to the fullest.
You made me what I am when I was nothing. You cried when I cried and smiled when I smiled. You have been a perfect companion for me. I remember you on our Day.
A beautiful woman draws strength from troubles, smiles during distress and grows stronger with prayers & hope. Send this to a beautiful woman.
A woman can make happiness bloom all around them
Behind every successful man is a woman who is getting ahead of him! Three cheers to the woman of tomorrow
Every Home, Every Heart, Every Feeling, Every Moment Of happiness is incomplete without you, Only you can complete this world.
Happy Women's Day! means more than flowers and gifts. It means saying thank you for everything.
Hope your day is sunshine and flowers with happy thoughts to fill the house.
I just want you to know how special and fortunate I find myself to be blessed with a woman as loving, caring and wonderful as you.
I love you. No matter what we go through, no matter how much we argue because I know, at the end you'll always be there for me.
If Roses were black and violets were brown, my love for you would never be found, but roses r red and violets are blue, all I want to say is Happy women's day to you.
Thanks for always helping me to remember what is important in life… and today it is you! You are the best
There is no one like you, no mother quite like you. You are so very thoughtful and caring, and I just wanted to thank you mother, for making my life brighter.
This is just my way of saying that you are a very special Woman in my life
Someday, when the right time comes, I will 'marry a princess and make her my queen
This LIFE has no existence without a strong ally in WOMAN in every stage of life-starting from Motherhood to Wife, Sister &finally a Daughter.