I wished I were there with someone who could bring peace to my heart someone with whom I could spend a little time without being afraid that i would lose him the next day. With that reassurance, the time would pass more slowly.
"At every moment of our lives, we all have one foot in a fairy tale and the other in the abyss."
---
Paulo Coelho Quotes
"The most important thing in all human relationships is conversation, but people don't talk anymore, they don't sit down to talk and listen. They go to the theater, the cinema, watch television, listen to the radio, read books, but they almost never talk.
The old man replies, "It's this: that at a certain point in our lives, we lose control of what's happening to us, and our lives become controlled by fate. That's the world's greatest lie.
"In love, no one can harm anyone else; we are each responsible for our own feelings and cannot blame someone else for what we feel."
When someone leaves, its because someone else is about to arrive- I'll find love again."
Whenever someone dies, a part of the universe dies too. Everything a person felt, experience and saw dies with them, like tears in the rain."
It is not time that changes man nor knowledge the only thing that can change someone's mind is love.
Love is not to be found in someone else but in ourselves; we simply awaken it. But in order to do that, we need the other person.
All religions lead to the same God, and all deserve the same respect. Anyone who chooses a religion is also choosing a collective way for worshipping and sharing the mysteries.
Nevertheless, that person is the only one responsible for his or her actions along the way and has no right to shift responsibility for any personal decisions on to that religion.
There is only that moment, and the incredible certainty that everything under the sun has been written by one hand only. It is the hand that evokes love, and creates a twin soul for every person in the world. Without such love, one's dreams would have no meaning."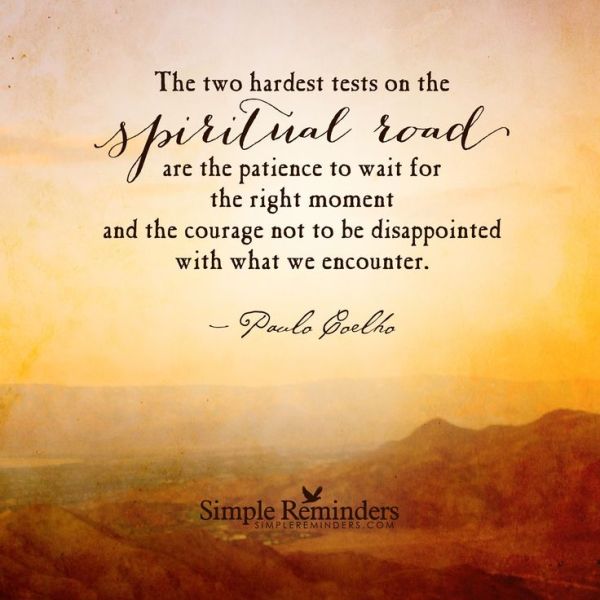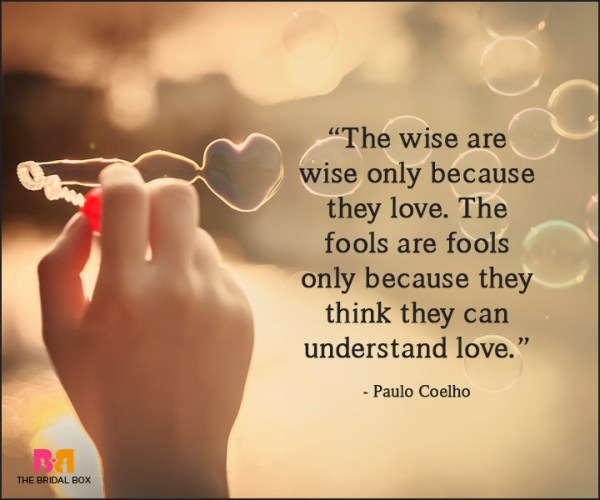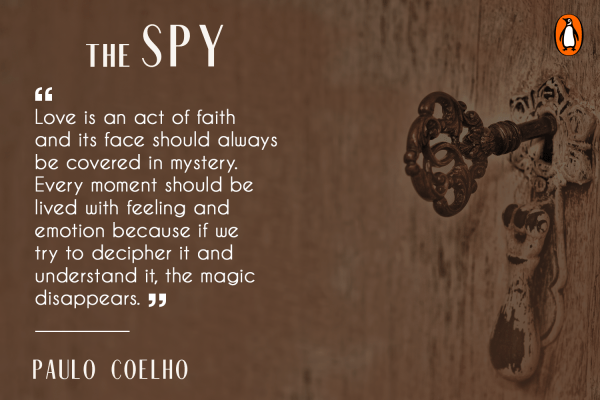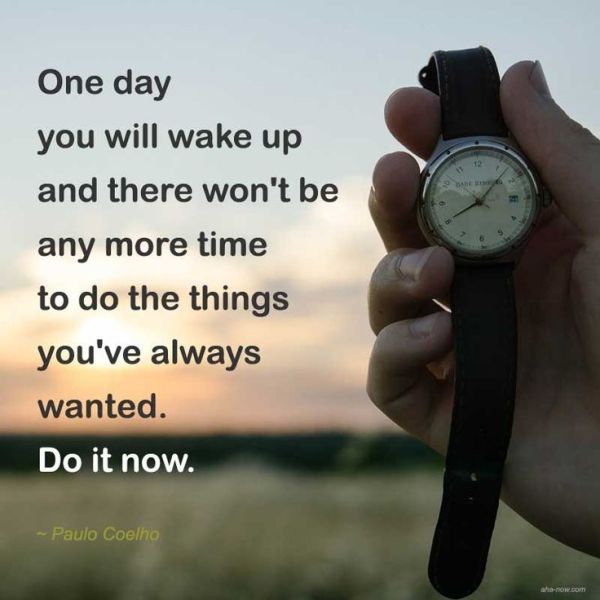 ---
Love Quotes By Paulo Coelho
It is for these valuable experiences that he is able to beautifully express what each of us feels inside
Even more so, his unique writing skills allow Paulo Coelho to describe life with the heart of a poet and the soul of a truth seeker
Life can be quite tough at times. It often confronts you with situations where it seems as if all hope is lost. Trials and tribulations may rain down upon you, leaving you in a devastating condition. During these challenging times
So let's have a look at these inspiring Paulo Coelho quotes that are filled with important lessons, wisdom, and helpful practical advice
"There is only one thing that makes a dream impossible to achieve: the fear of failure."
"It's the possibility of having a dream come true that makes life interesting."
"Everyone seems to have a clear idea of how other people should lead their lives, but none about his or her own.
"One is loved because one is loved. No reason is needed for loving.
A child can teach an adult three things: to be happy for no reason, to always be busy with something, and to know how to demand with all his might that which he desires.
Culture makes people understand each other better. And if they understand each other better in their soul, it is easier to overcome the economic and political barriers. But first they have to understand that their neighbour is, in the end, just like them, with the same problems, the same questions."
When each day is the same as the next, it's because people fail to recognize the good things that happen in their lives every day that the sun rises.
"I have seen many storms in my life. Most storms have caught me by surprise, so I had to learn very quickly to look further and understand that
I am not capable of controlling the weather, to exercise the art of patience and to respect the fury of nature.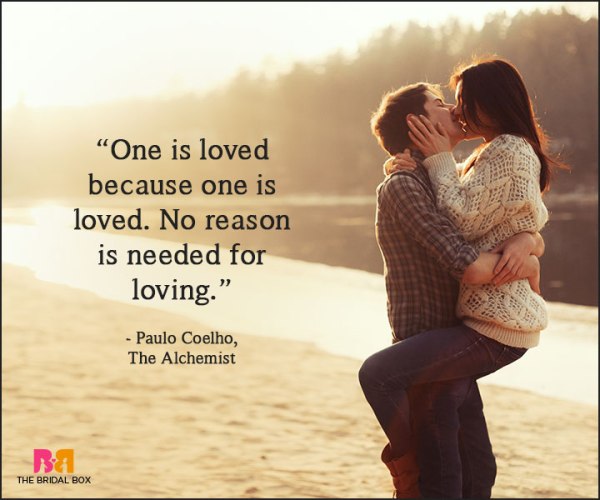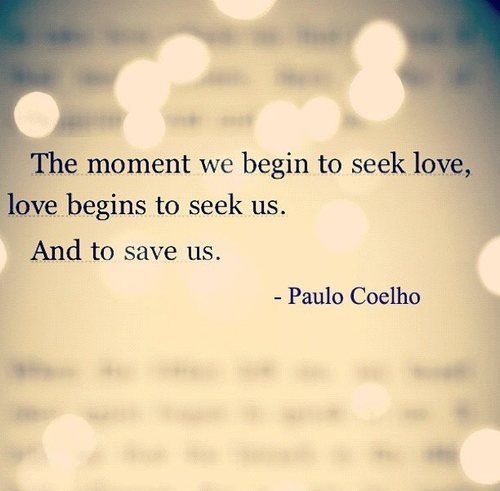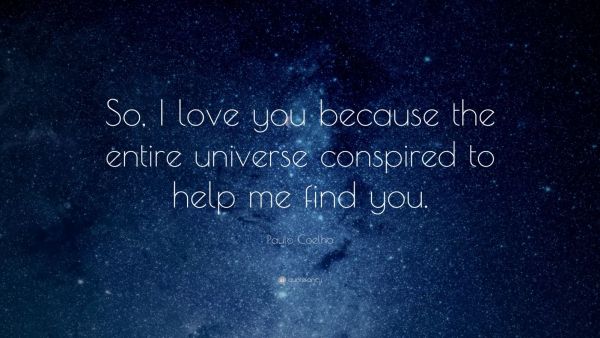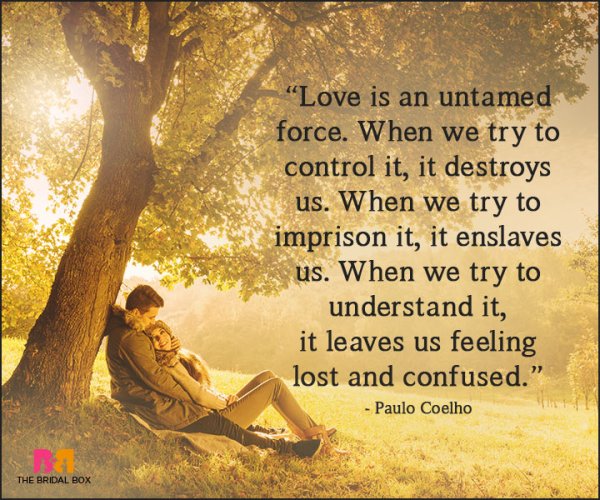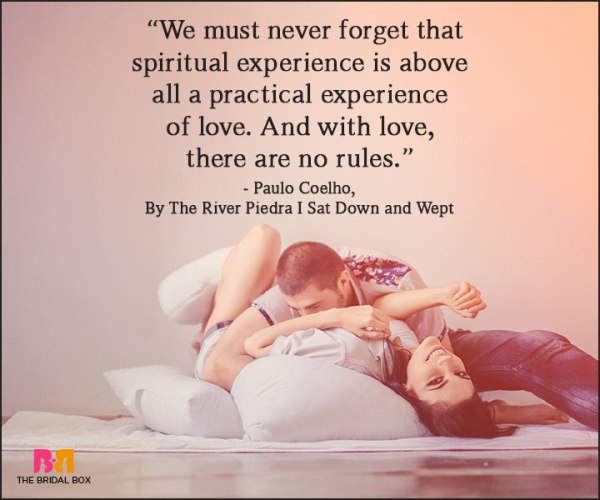 ---
paulo coelho thoughts
"If pain must come, may it come quickly. Because I have a life to live, and I need to live it in the best way possible. If he has to make a choice, may he make it now. Then I will either wait for him or forget him."
"When you find your path, you must not be afraid. You need to have sufficient courage to make mistakes. Disappointment, defeat, and despair are the tools God uses to show us the way."
Remember your dreams and fight for them. You must know what you want from life. There is just one thing that makes your dream become impossible: the fear of failure.
"Love is an untamed force. When we try to control it, it destroys us. When we try to imprison it, it enslaves us. When we try to understand it, it leaves us feeling lost and confused."
Waiting is painful. Forgetting is painful. But not knowing which to do is the worst kind of suffering.
"Everything tells me that I am about to make a wrong decision, but making mistakes is just part of life. What does the world want of me?
Does it want me to take no risks, to go back to where I came from because I didn't have the courage to say "yes" to life?
"Life was always a matter of waiting for the right moment to act.
The simple things are also the most extraordinary things, and only the wise can see them."
We are travelers on a cosmic journey, stardust, swirling and dancing in the eddies and whirlpools of infinity. Life is eternal.
We have stopped for a moment to encounter each other, to meet, to love, to share.This is a precious moment. It is a little parenthesis in eternity."
"When we love, we always strive to become better than we are. When we strive to become better than we are, everything around us becomes better too
"I can choose either to be a victim of the world or an adventurer in search of treasure. It's all a question of how I view my life
When we least expect it, life sets us a challenge to test our courage and willingness to change; at such a moment, there is no point in pretending that nothing has happened or in saying that we are not yet ready.
The challenge will not wait. Life does not look back. A week is more than enough time for us to decide whether or not to accept our destiny.
You have to take risks. We will only understand the miracle of life fully when we allow the unexpected to happen."