Freedom is never dear at any price.
It is the breath of life.
What would a man not pay for living
Let new India arise out of peasants' cottage, grasping the plough, out of huts, cobbler and sweeper.
If yet your blood does not rage, then it is water that flows in your veins.
For what is the flush of youth,
if it is not of service to the motherland
You give me your blood and I will give you Independence
May the sun in his course visit
no land more free, more happy,
more lovely,
than this our country
One individual may die for an ideas,
but that idea will,
after his death,
incarnate itself in a thousand lives
---
Happy Independence Day Quotes
मुकम्मल है इबादत और मैं वतन ईमान रखता हूँ,
वतन के शान की खातिर हथेली पे जान रखता हूँ !!
क्यु पढ़ते हो मेरी आँखों में नक्शा पाकिस्तान का ,
मुस्लमान हूँ मैं सच्चा, दिल में हिंदुस्तान रखता हूँ !!
---
Let us celebrate & enjoy the freedom to live
independently in our country Cheerfully,
Helpfully,Hopefully, Peacefully by remembering
our National Heroes who gave us
Freedom after suffering pain & humiliation.
---
Wish you all 71th happy independence day
May our country progress in everywhere and in everything
So that the whole world should have proud on us
Hindustan Zindabad
---
Let's Take Decision
To Value Our Nation
Won't Forget Those Sacrifices,
Who Gave Us Freedom
---
"Ask not what your country can do for you. Ask what you can do for your country."
"Freedom was taken by the blood that was given." Happy Independence Day
"Freedom in the mind, faith in the words, pride in our souls… Lets Salute the nation"
"Feel proud to be an Indian celebrate India & its 71th Independence Day."
"Freedom isn't free…. We remember and honor those who left us this great legacy."
"Nothing is more precious than Independence and Liberty."
"No matter the weather, lets celebrate Independence Day together."
---
Na sar jhuka hai kabhi
Aur na jhukayenge Kabhi,
Jo apne dum pe jiye sach me zindagi h wahi
---
Kuchh nasha Tirange ki aaan ka hain,
Kuch nasha Matrbhumi ki shaan ka hai
Hum lahrayenge har jagah ye Tiranga
Nasha ye Hindustan ki shaan ka hain.
---
Ye bat hawao ko bataye rakhna
Roshni hogi chirago ko jalaye rakna
Lahu dekr jiski hifazat hamne aise
Tirange ko sada dil me basaye rakhna
---
ज़माने भर में मिलते हे आशिक कई ,
मगर वतन से खूबसूरत कोई सनम नहीं होता ,
नोटों में भी लिपट कर, सोने में सिमटकर मरे हे कई ,
मगर तिरंगे से खूबसूरत कोई कफ़न नहीं होता
---
संस्कार और संस्कृति की शान मिले ऐसे,
हिन्दू मुस्लिम और हिंदुस्तान मिले ऐसे
हम मिलजुल के रहे ऐसे की
मंदिर में अल्लाह और मस्जिद में राम मिले जैसे.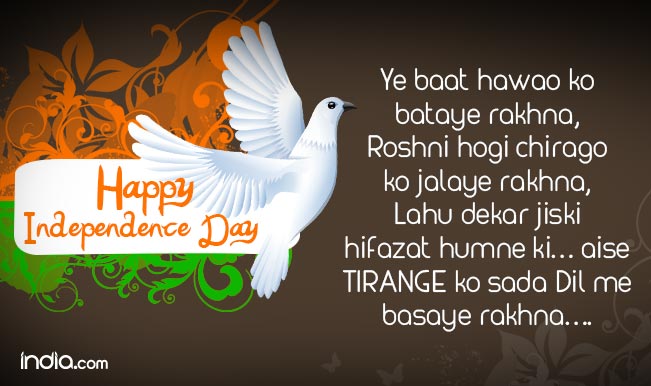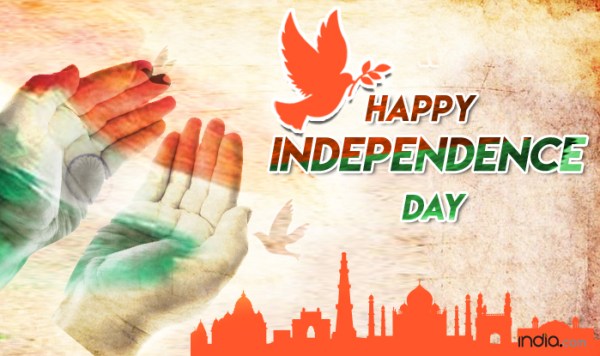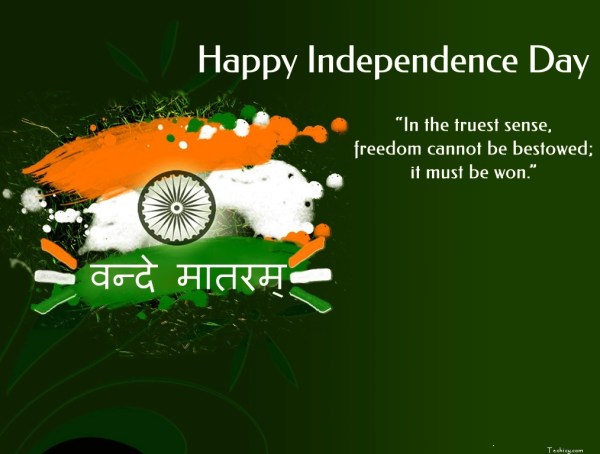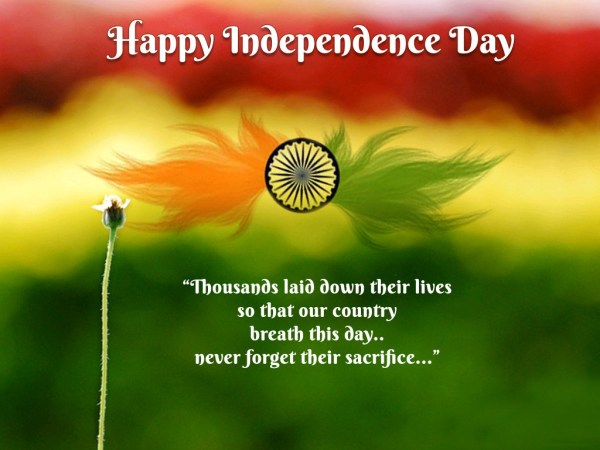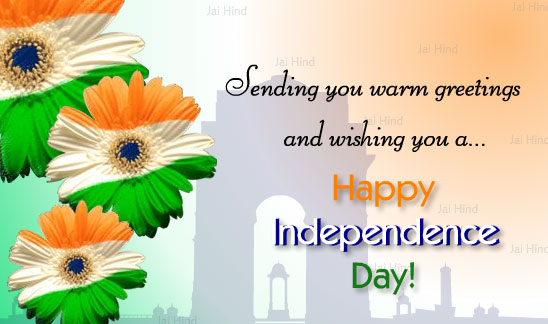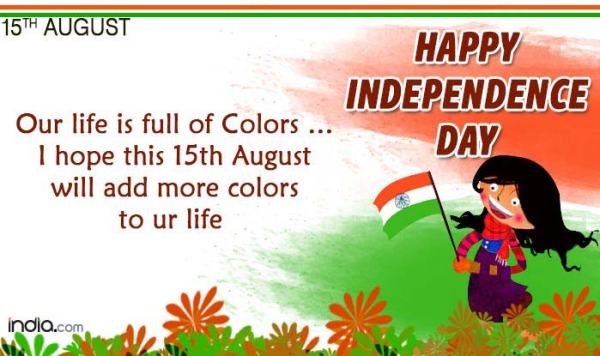 ---
Independence Day Movie Quotes
Julius Levinson: Look at us.
President Thomas J. Whitmore: I'm a combat pilot, Will.
Capt.
Miguel Casse: Just what the hell do you think you're doing?
Russell Casse: HELLO, BOYS!
President Thomas J. Whitmore: Nuke them.
Russell Casse: I picked a hell of a day to quit drinkin
---
Julius Levinson: Look at us. Everybody's trying to get out of Washington, and we're the only schmucks trying to get in.
President Thomas J. Whitmore: I'm a combat pilot, Will. I belong in the air.
Miguel Casse: Just what the hell do you think you're doing? It's the wrong field, you idiot! Lucas' farm is on the other side of town!
Russell Casse: Are you sure
President Thomas J. Whitmore: Nuke them. Let's nuke the bastards!
Russell Casse: Alright, you alien assholes. In the words of my generation…UP YOURS
President Thomas J. Whitmore: It's a fine line between standing behind a principle and hiding behind one. You can tolerate a little compromise, if you're actually managing to get something accomplished.
Capt. Steven Hiller: Look, I really don't think they flew 90 billion light years to come down here and start a fight. Get all rowdy.
Elvis Fanatic: Oh god, I hope they bring back Elvis
Elvis Fanatic: Oh god, I hope they bring back Elvis.
David Levinson: They are pulling us in. I was counting on this.
Capt. Steven Hiller: When the hell was you plannin' on tellin' me?
David Levinson: Oops.
Capt. Steven Hiller: We're gonna have to work on our communication.
President Thomas J. Whitmore: Where do you get funding for something like this?
Julius Levinson: You don't actually think they spent $20,000 on a hammer, $30,000 on a toilet seat, do you?
Jasmine Dubrow: (Hides from explosion) Boomer!
Jasmine Dubrow: [hides from explosion] Boomer!
Boomer: Ruff?
Jasmine Dubrow: Boomer!
Boomer: Ruff! (Runs up to them)
Boomer: Ruff! [runs up to them]