Dil Ke Har Baat Ko Aankho Se Kehti Hoon… Ek Baar To Bhar Le Tu Mujhe Apni Baahon Me… Yahi Baat Mai Kehte Kehte Ruk Jaati Hoon…!!! HAPPY HUG DAY
---
Mujhe Apni Bah0n Me Bikhar Jane D0… Apni Sans0 Se Meri Sans0 K0 Mehak Jane D0… Betab Hai Aankhe Aur Behakti Hai Dadhkan… Ab T0 Mujhe Apne Dil Me Utar Jane D0……!!!
---
अपनी बाँहों में मुझे बिखर जाने दो.. साँसों से अपनी मुझे महक जाने दो.. दिल बेचैन है कबसे इस प्यार के लिए.. आज तो सीने में अपने मुझे उतर जाने दो।
---
A sweet hug represents love and affection to the person we hug, I want to hug you my dear, As I want to let you know, How much I love and care you. Happy hug
---
जैसे Romoe ने Juliet को.. जैसे Laila ने Majnu को.. जैसे Heer ने Ranjha को.. गाले लगाया था…. बस उसी तरह तुम मुझे Hugg करों.. ❤️HAPPY HUGG DAY❤️
---
Baato Baato Main Dil Le Jaate Ho Dekhte Ho Iss Tarah Jaan Le Jaate Ho Adato Apni Se Dil Ko Dharkate Ho Leker Bahon Mai, Sara Jahan Bhulate Ho!!!
---
हम को हमी से चुरा लो दिल में कहीं तुम छुपा लो
हम अकेले न हो जाये दूर तुमसे न हो जाये पास आओ गले से लगा लो…
Dekha Hai Jab Se Tumko,Mera Dil Nahi Hai Kabu-main
Jee Chahe Aaj Tod Doon Duniya Ki Saari Rus-mein
Tera Haath Chahta Hoon, Tera Saath Chahta Hoon Baahon Mein
Teri Rehna Main Din Raat Chahta Hoon!!
Happy Hug Day!
मन ही मन करती हूँ बातें.. दिल की हर एक बात कह जाती हूँ..
एक बार तो ले लो बाँहों में सजना.. यही हर बार कहते कहते रुक जाती हूँ।
Happy Hug Day 2017
बातों – बातों में दिल ले जाते हो ,,
देखते हो इस तरह जान ले जाते हो ,,,
अदाओं से अपनी इस दिल को धड़काते हो ,,
लेकर बाँहों में सारा जहाँ भुलाते हो।
एक बार तो मुझे सीने से लगा लो,
अपने दिल के भी सारे अरमान सज़ा लो,
कब से है तमन्ना तुझे अपना बनाने की,
आज तो मौका है मुझे अपने पास बुला लो,
Happy Hug Day!!!
---
I wil not play tug o war. I would rather play hug o war.
Where everi-1 hugs instead of tugs, Where everi-1 giggles & rolls on the rug,
Where everi-1 kises, & every-1 grins, & every-1 cuddles, & every-1 wins.
Happy Hug Day
Never ask for a kiss, just take it.
Nevar give a hug, ask for it.
Never ask do u love me, first say I love you.
Never say I cant live without you,say I live for you
Happy Hug Day
Apni bahon mein mujhe bikhar jane do.
Saanso se apni mujhe mehak jane do.
Dil bechain hai kabse iss pyar ke liye.
Aaj to sine mein apne mujhe uter jane do.
Happy Hug Day.
Hug day SMS and Shayari
Tumhari Bahon Main Humein Jannat Mil Gayi Saari..
Khuda Se Bolu Ke Apni Jannat Apne Paas Hi Rakh!!
Dekha Hai Jab Se Tumko,
Mera Dil Nahi Hai kaBu-main
Jee Chahe Aaj Tod Doon Duniya Ki Saari Rus-mein
---
Tera Haath Chahta Hoon,
Tera Saath Chahta Hoon
Baahon Mein Teri Rehna Main
Din Raat Chahta Hoon!!
Happy Hug DayKoi Kahe Isse Jaadu Ki Jhappi
Koi Kahe Isse Pyaar..
Mauka Khubsurat,
Aa Gale Lagja Mere Yaar..
Happy Hug Day !
Bole Toh
Hug Day Mubarak..!
---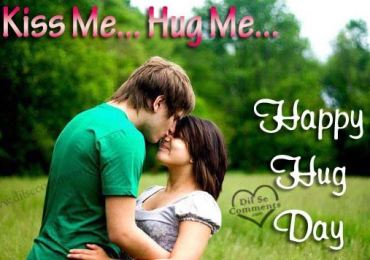 ---
A sweet friend is like a pillow
When you are tired you sleep on it
Wen you are sad you drop tears on it
When you are angry you punch it
Wen you are happy you hug it.
Hug Day SMS / Text Messages
Alone? I'll be ur shadow.
Want to cry? Here's my shoulder.
Need a hug? I'll hold you tight.
Bcoz where ur strength ends,
My worth of being ur love begins.
---
Cutest proposal ever by a boy of 5th standard-
Boy- Do you hug ur teddy bear while sleeping at night??
Gal- Yes!
Boy- Can I replace it for the rest of ur life??
Got a gift for you!
No cost!
No batteries required! Tax free,
Performs silently, extremely personal!
Fully returnable!
Its a hug from ME to You!!
---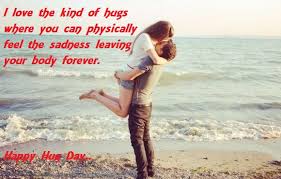 ---
A hug is a handshake from the heart.
So always remain close to my heart
and
best wishes on this hug day.
Do you know
There is one gift which can't be given
without taking it back
That is why I give you hug
which can't be giving without taking it back.
Happy Hug Day !
Hug cant be given without taking back
1 Star2 Stars3 Stars4 Stars5 Stars (12 votes, average: 3.58 out of 5)
I love hugging
I love hugging.
I wish I was an octopus
so I could hug 8 people at a time on Hug Day.
No matter where you are
I'll always find my way to?
Hug you tight and shower you with my kisses.
I love only you!
Have a Nice Hug Day.
---
Even though I'm away, in my heart
I'm right by your side.
And here's a hug from me
To say, I love you lots
Sweetheart!
Happy Hug Day
---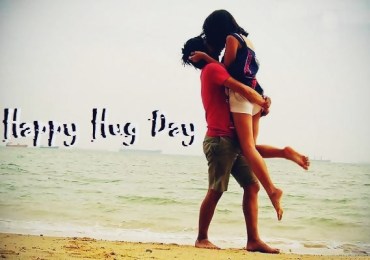 ---
Being a single parent is twice the work, twice the stress and twice the tears but also twice the hugs, twice the love and twice the pride.Unknown
translate quote Hug Love Parents Pride Stress Tears
Sometimes all you need is a hug from the right person… and all your stress will melt away.Unknown
translate quote Hug Inspirational Need Stress
To be honest with you, I don't have the words to make you feel better, but I do have the arms to give you a hug, ears to listen to whatever you want to talk about, and I have a heart; a heart that's aching to see you smile again.
During Hug:
A girl's head is always down because she considers her boy to be her world n gets lost in it…
While…
One of the best feelings in the world is when you hug someone you love, and they hug you back even tighter.
---