Diwali Quotes
This year Diwali is celebrated on 19th Oct in India. Diwali itself a synonym for Lights, Happiness, colors, love, affection. On Diwali, Lord Shri Rama returned to Ayodhya after defeating Ravana. Hence people of Ayodhya lit up lamps to welcome Lord Ram to home. People decorating their houses with clay diyas, lights and beautiful rangolis in front of the house, burst crackers, send Diwali wishes to each other.
---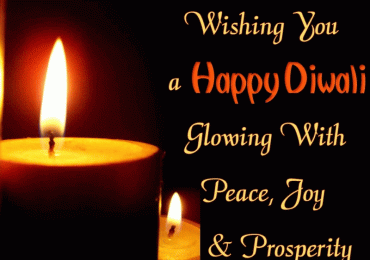 Diwali is a magical time to celebrate with loved ones. May you get to create special memories with the ones you love, this Diwali. Best wishes!
May the mirth and merriment of the magical festival of lights give you endless moments of joy and love. Happy Diwali
May the merriment of this wonderful festival of Diwali fill your life with infinite joy. Happy Diwali to you and the ones who matter to you!
May the joy and merriment of this amazing festival surround you with all things happy and positive. Happy Diwali my dear!
May the beautiful gleaming lamps of Diwali brighten you life making it a better place to live. Happy Diwali
May the gleaming diyas of Diwali bless you and your loved ones with positivism. Happy Diwali
As you perform the Puja rituals of Diwali, I silently pray to Lord Ganesha to shower happiness and prosperity upon you. Happy Diwali!
As you pray to Lord Kuber on the auspicious eve of Diwali, I pray to him to shower wealth on you and make you feel the luckiest. Happy Diwali
May Goddess Lakshmi enter your house this Diwali evening and fill it with wealth, good luck and prosperity. Happy Diwali
Diwali is the best time to create special memories with your family and loved ones. May you create the best of the best memories this Diwali. Happy Diwali
May this Diwali bring endless moments of joy and love to your life. Happy Diwali
May the festivities of Diwali over-whelm your heart with joy and happiness. Happy Diwali
I hope this Diwali brings lots of luck to you life and fulfill all your dreams and desires. Happy Diwali
May the luck and love be with you on this auspicious occasion of Diwali. Wishing you a great Diwali
Another year will be over, another year will come.
I hope and pray that the lights of Diwali
illuminate the new chapter of your life.
---
While there are many people want to use diwali wishes in hindi, telugu, marthi and other language, some wants the English version of diwali Greetings.
---
I hope that the lights of Diwali
illuminate the minds of all the people
who have been deceived by the devil.
The lights are still more powerful than the force of the evil.
---
No matter how little their light is,
they can still light up the whole world
and bring us out of our dark agonies.
May the lights of Diwali play such role in your life.
---
Diwali is the time for joy and cheer,
People feel merriment and mirth.
Let this divine festival by the start,
Of prosperous and successful life.
May you have a blessed Deepawali
---
May this year's Diwali be the start of your joyful and prosperous life.
Let the light of Diya guide your way towards your chosen path.
I'm wishing that the beauty of this festival bring your contentment and satisfactions.
Wishing you nothing but the best on Diwali!
---
When the world fills with darkness
And the people lose hope
when the forces of Darkness
Dance with all evil strength
God will come like thunder
To save us and the world
And will show the light of Diwali
Let us Celebrate Diwali to Thank God
For his love and affection for us
---
Below you can find some great Diwali messages wishes that are one of the best available on the internet. I have ground this to groups and you go through it. You can cut and copy these messages to face book or twitter You can use this messages as Diwali Card Messages.
---
May you have blessed and prosperous Diwali
May your family enjoy the blessings that
Goddess Lakshmi bestowed upon you.
Happy Diwali
---
Festival of light is here
To celebrate and enjoy
Diwali is the day of gods victory
Wishing you Everlasting
Joy, happiness and prosperity
Happy Diwali and New Year
---
Use these happy Diwali Quotes to spread the spirit of Diwali festival and greet your loved ones a Happy Deepavali. We listed our all original and heartwarming diwali wishes and diwali card greetings. You may also use these Diwali sms greetings in English as Diwali quotes, diwali text messages and Diwali SMS. These Diwali Greetings can be used to add to diwali cards which you want to send to your friends and relatives through online greeting card sites which provides free diwali greetings.
---
Millions of lamps are illuminating
to declare the victory of light
I wish you happy diwali with
endless happiness and prosperity
Happy Diwali to You
Wish you A happy diwali filled with fun and happiness
On this auspicious day of Diwali
Joy, happiness and preosperity
Come to your life, through the
light from diwali lamps
Celebrate the Festival of light
Celebrate and enjoy Diwali
Celebrate God's Victory
Happy Diwali to you
I wish you a joyful year of prosperity
Happy Diwali to you and your family
May the magnificence and warmth of this holy occasion fill your heart and lie with bright cheer and happiness throughout the year. Happy Deepavali!
On this festival of light, burn all your troubles, forget all of your problems. You can deal with it later. And remember, there's Lord Rama to guide you. You will never be alone. Happy Diwali to you!
May you find the light inside of you. Let it illuminate and spread the spirit of love and mirth around. May the light Diyas enlighten you and give you a clear understanding. Have a splendid Diwali celebration!