Depression Quotes
Quote on depression: "People think depression is sadness, crying or dressing in black. But people are wrong. Depression is the constant feeling of being numb. You wake up in the morning just to go back to bed again
---
Depression quotes and sayings about depression can provide insight into what it's like living with depression as well as inspiration and a feeling of someone gets it." These quotes on depression and depression sayings deal with different aspects of the illness such as grief, sadness, loneliness and other related issues. Feel free to share them on your website, blog or social page for your own enjoyment
---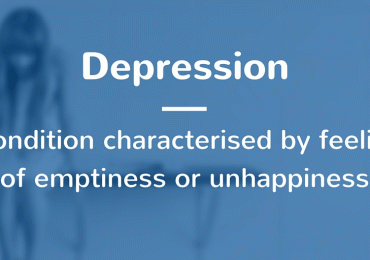 People think depression is sadness. People think depression is crying. People think depression is dressing in black. But people are wrong. Depression is the constant feeling of being numb. Being numb to emotions, being numb to life. You wake up in the morning just to go back to bed again
---
person who tries to kill herself doesn't do so out of quote 'hopelessness' or any abstract conviction that life's assets and debits do not square. And surely not because death seems suddenly appealing. The person in whom Its invisible agony reaches a certain unendurable level will kill herself the same way a trapped person will eventually jump from the window of a burning high-rise. Make no mistake about people who leap from burning windows. Their terror of falling from a great height is still just as great as it would be for you or me standing speculatively at the same window just checking out the view; i.e. the fear of falling remains a constant. The variable here is the other terror, the fire's flames: when the flames get close enough, falling to death becomes the slightly less terrible of two terrors. It's not desiring the fall; it's terror of the flames. And yet nobody down on the sidewalk, looking up and yelling 'Don't!' and 'Hang on!', can understand the jump. Not really. You'd have to have personally been trapped and felt flames to really understand a terror way beyond falling.
---
That's the only thing that never fails. You may grow old and trembling in your anatomies, you may lie awake at night listening to the disorder of your veins, you may miss your only love, you may see the world about you devastated by evil lunatics, or know your honour trampled in the sewers of baser minds. There is only one thing for it then — to learn. Learn why the world wags and what wags it. That is the only thing which the mind can never exhaust, never alienate, never be tortured by, never fear or distrust, and never dream of regretting.
---
The worst type of crying wasn't the kind everyone could see–the wailing on street corners, the tearing at clothes. No, the worst kind happened when your soul wept and no matter what you did, there was no way to comfort it. A section withered and became a scar on the part of your soul that survived. For people like me and Echo, our souls contained more scar tissue than life.
---
it sometimes takes you a while to realize that you are lost. For the longest time, you can convince yourself that you've just wandered off the path, that you'll find your way back to the trailhead any moment now. Then night falls again and again, and you still have no idea where you are, and it's time to admit that you have bewildered yourself so far off the path that you don't even know from which direction the sun rises anymore.
---
Listen to the people who love you. Believe that they are worth living for even when you don't believe it. Seek out the memories depression takes away and project them into the future. Be brave; be strong; take your pills. Exercise because it's good for you even if every step weighs a thousand pounds. Eat when food itself disgusts you.
---
Just like the Cheshire cat, someday I will suddenly leave, but the artificial warmth of my smile, that phony, clownish curve, the kind you see on miserably sad people and villains in Disney movies, will remain behind as an ironic remnant. I am the girl you see in the photograph from some party someplace or some picnic in the park, the one who is in fact soon to be gone. When you look at the picture again, I want to assure you, I will no longer be there. I will be erased from history, like a traitor in the Soviet Union. Because with every day that goes by, I feel myself becoming more and more invisible.
---
I don't care if you need to stay up crying all night long. I will stay with you. If you need the medication again, go ahead and take it. I will love you through that, as well. If you don't need the medication, I will love you too. There's nothing you can ever do to lose my love. I will protect you until you die. And after your death I will still protect you.
---
If you suffer from depression, you might find it difficult to express the way you feel. Others might not understand what you are going through and might try (with good intentions) to try to cheer you up, only to end up confused as to why you are still depressed.